NISSAN X-TRAIL T-30 01-07 BLOWER MOTOR HEATER FAN 272009H600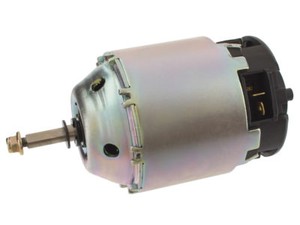 ---
Due to limiation of our shipping partners and associated with this additional charges we are not able to send parcels on islands and overseas territories of European countries.Morover we inform that purchases with delivery to mentioned places will be canceled and all money will be refund. Full list of places excluded from shipping is here: TABLE OF EXCLUDED REGIONS.

 

PLEASE CONTACT US ONLY BY SYSTEM
PURCHASE

Buy suitable part on our auction Pay money (price and postage) by PayPal Wait for a parcel

 

DESCRIPTION OF ITEM

Please visit our auctions with: Universal car accessoriesWarning! If title or description contain number OE, compare it with the number on your original part. Part will fit and work in your car, ONLY when the numbers are the same! Item: motor blower heater fan  Nr OE:  Number must be the same as on the original part.  272009H600 27200-9H600 3J11034300 3J110-34300 272258H31C 27225-8H31C Car:  Nissan X-Trail T-30, production year : 2001-2007 Producer/Quality: high class of replacement Technical condition: item is NEW, never used, undamaged and unharmed

PAYMENTWe accept only one form of payment - payment by PayPal. On the all of our auctions is shown price and shipment cost of given item. By PayPal You should pay price of given item, increase of his shipment cost. If You buy few items from given auction please increase payment about shipment cost of extra item shown on given auction. If You bought from few different auctions You should ask us by system for total price to payment. To avoid misunderstandings You can earlier, before payment ask us for a total cost of shipment (write all auction's numbers, quantity of items and where this parcel should be send).

ATTENTION!Shipment cost shown on auction refer only and exclusively transport from Poland to Great Britain. To other countries we can also send, but this costs will be different and to avoid misunderstandings You should ask about them before You buy. However after purchase please ask by system about total cost.Besides price and shipment cost shown on auction client don't pay of any other charges.

INVOICE For each order placed in our shop we issue an invoice. The invoice will be sent electronically The message with link for download your invoice for your order will be sent to your e-mail address The message is sent automatically. If you have not received the message, please check the SPAM folder on your email.

SHIPMENTWe send parcels only on work days from Monday to Friday. We use post or courier service. If on auction is oportunitty to choose transport then client decide about transport form by marking suitable field. We send parcels on a day, which money to 3 p.m. are booked on our account. Usually they come to client in about 2-4 days, but it concern from courier service. But we haven't influence and don't take responsibility for them.

CONTACTContact with us is only possible by system. Emails send directly to mailbox are not read.Possible changes about order or cancel of purchase please report before payment and wait for our confirmation. Then later pay money.
Buying from our listing is safe The listing is automatically managed by IdoSell Shop, a system that takes extra care of listing only products that are actually in stock. After an order is placed, IdoSell Shop will automatically retrieve all the necessary information, including payment confirmations and prepare all required sales documents, therefore greatly reducing the probability of order handling mistakes.
WARNING !!! Australia Argentina Brasil Greece Liechtenstein Norway Moldova Iceland AND ALL ISLANDS WITH WATER OR AIR WAY DELIVERY * For these countries and all islands we send packages by mail. * Delivery time may be extended. * For these countries, we can not send packets with large dimensions - Postman refuses to take over the shipment. * For these countries the COST OF THE RETURN PAYS BUYER. - We have no way to collect the package. BUYERS FORM: Switzerland, Austria, Germany - please buy in our .DE shop: dis-autoparts http://stores..de/disneteu/
Customs duties, taxes and customs charges

Customs duties, taxes and customs charges are not included in the item price or shipping charges. It is the buyers responsibility to regulate these charges. These fees are normally charged by the shipping company when reciving items - they are not additional shipping costs. Before bidding at the auction, or buy an item, please contact the customs office in your country to find out what additional costs you will have to pay. Time of delivery can be up to 30 working days (depending on the place of service)